Google Ads help pay the expense of maintaining this site
ggg

---
Click Here for the Neighborhood Transformation Website
Fair Use Disclaimer
---
Neighborhood Transformation is a nonprofit, noncommercial website that, at times, may contain copyrighted material that have not always been specifically authorized by the copyright owner. It makes such material available in its efforts to advance the understanding of poverty and low income distressed neighborhoods in hopes of helping to find solutions for those problems. It believes that this constitutes a 'fair use' of any such copyrighted material as provided for in section 107 of the US Copyright Law. Persons wishing to use copyrighted material from this site for purposes of their own that go beyond 'fair use' must first obtain permission from the copyright owner.
Daily Business Review - 10/10/02
Miami architect Bernard Zyscovich says pleasant, stable neighborhoods can "ascend" by concentrating on quality of life
By Hugo H. Ottolenghi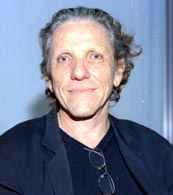 The great architects whose work set standards - the Frank Lloyd Wrights and I.M. Peis of the world and even such relative unknowns as Lusby Simpson - see beyond a building's design to the way it fits on a street, in a neighborhood or as part of a city.
Wright designed Fallingwater, the world famous home in Mill Run, Pa., to fit so completely into its setting by a forested stream that structure and site became a single composition. The result was named the most important building of the 20th century by the American Institute of Architects.
Pei's design for Johnson ~Johnson's world headquarters was intended to spark urban redevelopment in New Brunswick, N.J.'s then shabby downtown. The city's signature structure has been described as a building within a park, a park within a city.
And Simpson, the unemployed, Queens, N.Y., architect who designed Bryant Park behind the New York Public Library on Fifth Avenue, created an oasis with a great lawn, tree-lined walks and sighing fountains to complement its imposing neighbor.
Bernard Zyscovich, a Miami native and incoming president of AIA's local chapter, has also set his hand to urban design. His firm, Zyscovich Architecture Group, has created a master plan to turn two blocks of Miami Beach's convention center district into a modern-day Bryant Park. He's also working on revitalization of Miami's Design District and what's called the 79th Street corridor in northern Miami.
Zyscovich spoke about the ways architecture impacts South Florida life with real estate editor Hugo H. Ottolenghi.
You call your view of architecture and planning "Real Urbanism". How does that contrast with the notion of "New Urbanism" put forth by Andres Duany and Elizabeth Plater-Zyberk, dean of the University of Miami School of Architecture, contending that that restoring traditional neighborhood patterns is essential to restoring functional, sustainable communities.
I call it Real Urbanism because when someone does planning within a city, they need to take into account not only what it looks like, but how it came to be. The premise is simple: What we all want as human beings is to have an ever-increasing quality of life, whatever that means at whatever state in life you are. If you are a poor person, for example, you want to own your own house one day and to have a more secure life. Urban life has the potential for that if it's done properly. "Properly" means knowing where you are at and designing a way of life that corresponds to the characteristics of that place and is not artificial. It needs to be real, and "real" is diversity and things to do and places to go and creating strong neighborhood ties and community. I don't believe that those things are limited to small towns. You can have a tremendous sense of community as a New Yorker living in New York; you can have the same in Tokyo and Kendall. Certain places have a particular ethnic make-up, certain economic groups. There might be specific understanding regarding historic buildings or historic preservation, or maybe some archeological feature or particular kind of business that is prevalent within the neighborhood. Those kinds of things need to be taken into account to create a place where people will want to live. The solution in Miami Beach might be different than the solution in Miami or Hialeah or Homestead.
Are there patterns to these elements and their solutions?
Cities find themselves in three situations: disinvested, stabilized or ascending. There are examples in our community of all three. Miami Beach went from old people on the porches, to the Mariel boatlift and the sense of crime and disinvestments, to moving forward to a point where today it's an international city, it's a sustainable environment as an international city. The plan that we just did for Miami Beach is based upon the question: "How do we prevent a place from coasting?" Growth in a place that's ascending is primarily oriented toward quality-of-life issues.
What are the characteristics of a disinvested community?
Places where property values are declining, or at least not growing. Places where there is a lot of vacant land and abandoned buildings, where job growth and the economics are not flourishing. Places where there is not a sense of a community center, where people do not congregate and activate the streets.
For example?
The project we are working on now, the 79th Street corridor, which is west of Miami and east of Hialeah, that whole swath down to Miami International Airport is disinvested.
How do you distinguish that from a place that's simply poor?
That's the point. A place that's poor still has the characteristics of vitality that comes from a community. Up until recently, Wynwood and Little Haiti were what I characterize as stabilized - not a huge growth in property values, but also not a decline in values. Buildings are inhabited. There are drugstores, grocery stores, things like that, which make a living and provide a community service. It's a place where people say, "I've made it. I have a little place to live. I've got a job." It's a very modest way of life that most people would characterize as poor. But I think that they are stabilized.
Your proposed city center project on Miami Beach would create a geographic heart from which all sorts of activities would radiate. Does this kind of geographic heart pump life into the community?
There always needs to be a heart. The heart of Miami Beach is not figuring how do we get people out of their houses. People are already out on the streets. The question is, "What can we do for Miami Beach that would raise it to another level?" The conclusion was that Miami Beach doesn't have green space. There is no center of congregation where there could be a great festival or something happening at which a large part of the community could congregate.
Is that element essential to an ascending community?
Yes. I was at a City Commission meeting where they were trying to do a dedication and there was no way the community could participate in some kind of epoch-making event. The room wasn't big enough. You can't go to Lincoln Road; you can't go to Collins Avenue; you can't go to Flamingo Park because there's no "there" there. I'm talking about a higher level of civilization. Bryant Park in New York was our model.
Why Bryant Park?
It's connected to the New York Public Library's main branch. It is a space surrounded by buildings in the city. It's more like a void in the fabric, a respite within a sea of concrete. That's what I was thinking for 17th Street. Like Bryant Park, it would be a place where people congregate, a place to hang, have a picnic, to listen to music, to have a fashion show ù something that could be there for the overall community. All those things happen in Bryant Park.
But not all communities can afford or even want something like Bryant Park.
I would not suggest every city begin with that. It's more important to begin with: "How can I get people who live here to feel like they would be happy having dinner in their own town rather than getting into a car and going somewhere else?" In a disinvested city, the question isn't, "How do we make a cultural center? The question is, "How do we get people to come here, to buy a lot and build a building, even if it's a Walgreens?"
What characterizes a stabilized community and where does it go?
A stabilized community has a supermarket and a drugstore and a youth center where the kids go. It's a perfectly fine environment in which to raise a family. There need to be things to do without getting into the car. In those communities you begin to say: "We need to get rid of all these blank blocks where there's nothing to walk by. We need to get in some shops or figure out a way to get people in this downtown area to create a bookstore and a coffee shop."
Can a government body create a community, or does it have to happen on its own, organically? And does such community grow in a planned way or unplanned?
One of things about Real Urbanism is that it has to be authentic. In the old days, people would settle a place. And there would be enough people living there that it made business sense for someone to open a general store so people didn't have to go to the next town. It's organic. In this recent incarnation, Miami Beach grew up like wildflowers. People came, they fixed up buildings, they created little shops. No one did a full-fledged rehab in Miami Beach in its first 10 years. All they did was cosmetic stuff. Later on, when there were enough people and the fashion photography and international models came, suddenly there was a whole other influence at which point public-private partnerships happen.
How does what's happening in Miami Beach contrast with what's happening in CityPlace in West Palm Beach?
CityPlace is remarkable because the public-private partnership happened so quickly and with such scale that it's amazing it was built so easily. In that regard, it was not organic. Maybe if they had built a quarter of CityPlace and focused more on the housing and then built more of CityPlace, they could probably have done it in a more organic way. Maybe people would have bought the blocks between CityPlace and Clematis Street and it would have filled in in a different way.
Does Real Urbanism work for every town? Would it work for Sunrise, which wants to increase density with a building code requiring a minimum of eight stories for development at its western edge?
Sunrise has an opportunity, but they have to be really diligent. If they're going to go out in the countryside, so to speak, and try to develop a more densely packed environment that will help to create car-free, pedestrian friendly streets, they will have to be diligent not to let sprawl happen. Part of that should be they should no longer behave like a suburban community. There needs to be a certain number of jobs and workplace activities so that people don't have to drive to downtown Fort Lauderdale. Because if there aren't those things, it's nothing more than a facade.
What about Coral Gables, with its the new apartments and the revival of Miracle Mile?
I think the Gables is an excellent example of something more organic. The empty-nesters decided they don't want to have a five-bedroom house and would rather live closer in. Look at Miracle Mile. It's open at night; it's becoming a real cafe society. The Gables used to shut down at night. It's a classic example of trying to add more pleasure to their lives. It never would have happened if the city was just trying to sustain itself. They improved the landscaping along Miracle Mile; they opened up cafes. It was a community that was stable that wanted to move to ascending.