Google Ads help pay the expense of maintaining this site
ggg

---
Click Here for the Neighborhood Transformation Website
Fair Use Disclaimer
---
Neighborhood Transformation is a nonprofit, noncommercial website that, at times, may contain copyrighted material that have not always been specifically authorized by the copyright owner. It makes such material available in its efforts to advance the understanding of poverty and low income distressed neighborhoods in hopes of helping to find solutions for those problems. It believes that this constitutes a 'fair use' of any such copyrighted material as provided for in section 107 of the US Copyright Law. Persons wishing to use copyrighted material from this site for purposes of their own that go beyond 'fair use' must first obtain permission from the copyright owner.
10/24/02 - Daily Business Review
Metrorail is working with developers to build affordable apartments near public transportation, employment centers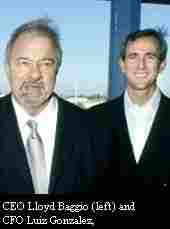 By: AnaMaria Colmenares
For the first time, developers and Miami-Dade Transit are working together to bring housing to those who can least afford it.
The county and the developers have come together to build two affordable housing projects at Metrorail stations. The developments in the blighted Allapattah neighborhood are expected to create 336 apartments that rent for less than $670 per month.
Those units will make a small dent in the county's affordable housing need. The county estimates that 4,294 new units of affordable housing will be needed each year from now until 2005, based on a 2001 survey prepared for the Housing Finance Authority of Miami-Dade County.
"Affordable housing is in crisis in Miami-Dade," said John Little, a community development attorney for Legal Services of Greater Miami, a private nonprofit organization that offers free legal services in civil matters for poor people in Miami-Dade and Monroe counties.
Little, an advocate for affordable housing, said the dearth of affordable housing is caused in part by a shortage of developable land in Miami-Dade. The land crunch has caused many developers to turn to infill development, where they tear down old buildings to build new ones. Those developments are often more expensive because they involve additional costs for demolition or correcting infrastructure deficiencies.
The bottom line: Developers would rather build high-end condo towers on the limited land available, because they can make more money.
And while the available land supply is being consumed for more expensive housing, the low-income population in Miami-Dade County continues to expand and demand for affordable housing is exploding.
According to a survey prepared for the Housing Finance Authority, the population of Miami-Dade County stood at about 2.15 million in 2000 and it is forecast to reach 2.26 million in 2005.
"People want to live in Miami-Dade, and that pushes [up] the cost of housing," said Arden Shank, executive director of Miami-Dade Neighborhood Housing Services, a private community development organization that builds affordable housing. The group is not involved with either Metrorail development.
"There is a huge gap in Miami-Dade between what families earn and the cost of housing," Shank said.
The largest private sector employer in Miami-Dade is the tourism industry, and most jobs in that sector pay low wages.
As a result of these factors, 39 percent of Miami-Dade residents are paying more than 35 percent of their income in rent, according to a report on South Florida by Princeton Survey Research Associates.
The two developments at Metrorail stops are the latest effort at providing much-needed affordable housing. Both stops are in Allapattah, an ethnically mixed, low-income neighborhood in the urban core of Miami-Dade County.
Santa Clara Apartments will be built at 2000 NW 12th Ave., adjacent to the Santa Clara Metrorail Station. The project is close to downtown Miami and near commercial and industrial complexes such as the Civic Center and the Jackson Memorial Hospital.
In 2000, Miami-Dade Transit leased 3.67 acres adjacent to the station to the Related Group for 90 years, said Alberto Parjus, chief of the office of management services and property development for Miami-Dade Transit.
A partnership that includes Related, Miami-based Carlisle Group, Miami Lakes-based United Homes and Miami-based Strategic Santa Clara is developing the property under the corporate entity of Santa Clara Apartments Ltd.
Related brings the land and will be responsible for managing the development after completions. Carlisle, an affordable housing developer, will build the project and is the general managing partner of the company.
United Homes helped secure county financing and housing credits. And Strategic Santa Clara, a company headed by former County Manager Joaquin Avino, helped put the deal together and secure permitting.
The $18.48 million project broke ground on Oct. 3. When completed in winter of 2003, the 208 units will be leased to households earning less than 60 percent of the Miami-Dade County area median income.
Apartments at the eight-story building would range from 635 to 1,120 square feet. The building will feature a community center, a library, an exercise room and a car-care area.
Luis A. Gonzalez, co-founder, principal and chief financial officer of the Carlisle Group, said that the project received about $2 million in financing from Miami-Dade County, a construction loan for $3.5 million from Neighborhood Lending Partners, and $12 million in the sale of tax credits. The balance of the investment was provided by project partners.
The Santa Clara Apartments will sit on two acres of the 3.67 acre site. The rest will be used for a second phase of the project that is in the planning stages, said Oscar Rodriguez, vice president of the Related Group.
Carlisle co-founder, principal and chief executive officer Lloyd J. Boggio said he expects the project to appeal to families and said he hopes that it will help revitalize the area. "There is not much affordable housing in Santa Clara," he said.
Related's Rodriguez said the proximity of Jackson Memorial Hospital, one of the county's largest employers, made the Santa Clara site more desirable.
"We try to build any type of residential close to large employer centers, because there is a wide variety of people. We can attract certain type of employees," Rodriguez said, adding that the project might attract young working class individuals such as nurses and physical therapists who work at Jackson Memorial and want to live close to their jobs.
The Carlisle Group is also involved in the second affordable housing development underway at a Metrorail station. The Allapattah Garden Apartments, which also broke ground in October, is being built at the Metrorail station just north of the Santa Clara stop.
The Allapattah Garden Apartments will consist of 128 apartments between NW 11th Place and 11th Court and Northwest 33rd and 36 Streets.
Carlisle Group has partnered with New Century Development Corp., a nonprofit community organization that builds affordable housing and develops programs to promote familial and personal responsibility within the communities it builds, Boggio said.
Miami-Dade Transit sold the site to the county's Office of Community and Economic Development, which in turn gave the site to New Century under the condition that it develop affordable housing on the site, the transit authority's Parjus said. The Allapattah project is estimated to cost $10.82 million and will be targeted to households earning 60 percent or less of the area's median income.
Allapattah Garden Apartments will consist of six buildings of three stories each. The apartments will range from 870 to 1,100 square feet. The project is being developed on a four-acre site and will include a community center, children's day-care facility, playground and a car-care area.
Manny Palmeiro, a spokesman for Miami-Dade Transit, said "the Santa Clara Apartments and the Allapattah Garden Apartments provide a win-win situation for everyone." He said the projects not only will supply needed affordable housing, but he anticipates the developments will help increase Metrorail ridership because low-income families often cannot afford a car and need public transportation.
"These projects bring revenues to the county," Palmeiro added. The lease agreement for the Santa Clara development will generate about $900,000 in minimum guaranteed rent and about $3 million in estimated additional income during the first 30 years of the lease, according to Parjus. The county will also save $14,000 annually on general maintenance and landscaping costs for the leased properties.
These affordable housing developments are the latest in Miami-Dade Transit's efforts to redevelop parking areas and other public lands attached to the county's Metrorail stations. The idea is to find better uses for land that otherwise mostly sits empty. Stations in Brickell and South Miami are slated for mixed-use developments. Some include condominiums and high-end retail.
The projects at the Santa Clara and Allapattah stops are only the beginning in the effort to use Metrorail stations to meet the need for affordable housing, Parjus said. The County Commission recently transferred the development rights for two sites near Metrorail stations for developments that are expected to include an affordable housing component. Metro Miami Action Plan, a county agency set up to address the economic disparity of the Miami-Dade's black community, is handling the redevelopment of the Northside station, four stops north of the Allapattah station. Jubilee Community Development Corp., a nonprofit affordable housing developer, received the development rights for the Okeechobee Metrorail station, seven stops north of Allapattah. Commissioners still have to approve the groups' development plans and lease terms for the sites.
AnaMaria Colmenares can be reached at acolmenares@floridabiz.com or at (305) 347-2025.